Good practices on sharing your research with end users
So, this is a thing that happened: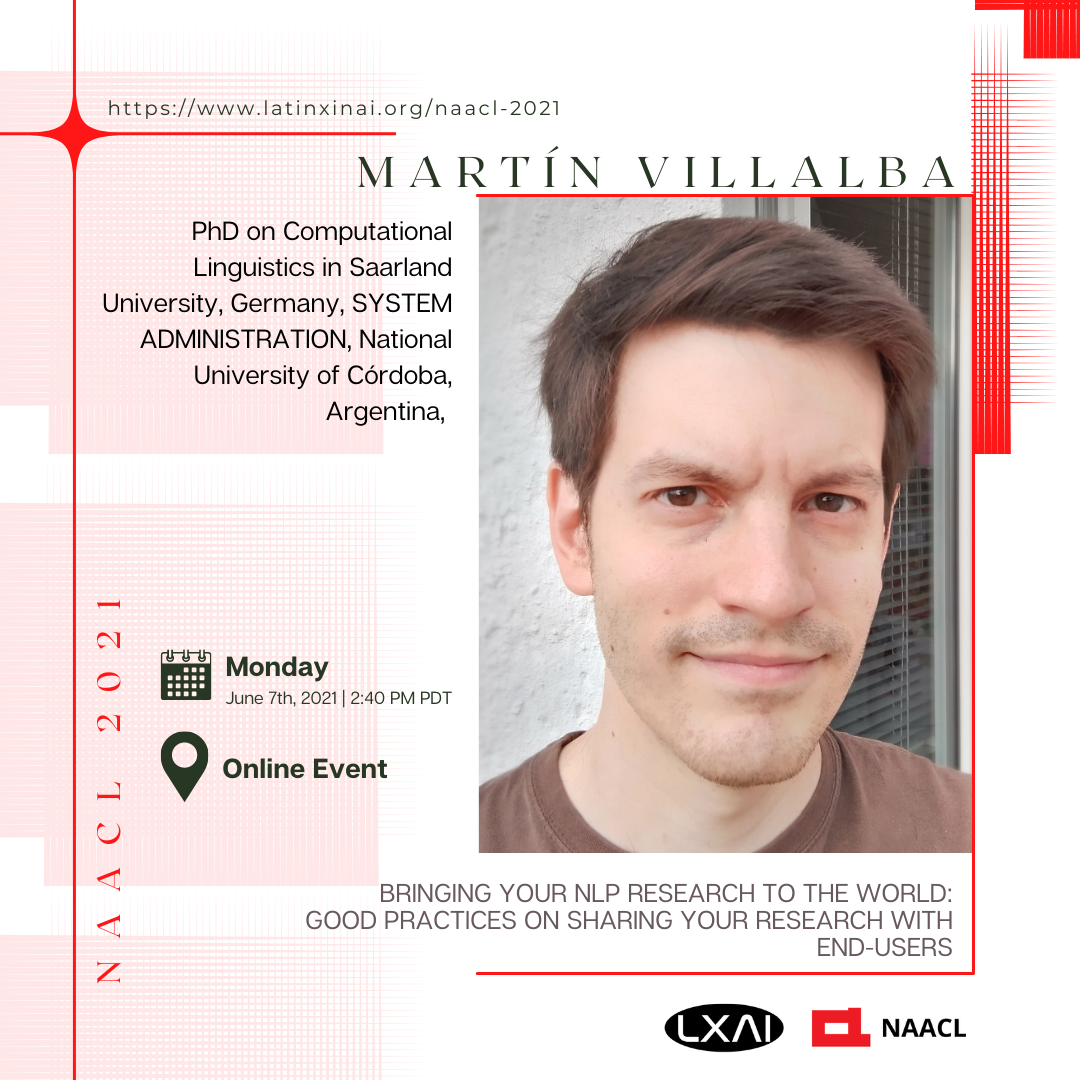 I was invited to give a talk to the Social event organized by LatinX in AI during the NAACL 2021 conference.
I talked about best practices for publishing your code on the internet for everyone to see, starting from how to collaborate with your future self (aka "please write comments"), with scientists, with nice APIs who will do the web design for you, and finally directly with final users. I have published the slides in this PDF, and will publish the video (or even better, a transcription) as soon as I get my hands on it.
Update July 11th: the presentation with notes is now available here.